EXQUISITE DINING
Enjoy excellent cuisine
In our two restaurants, Raffelberg and Kosaido, we offer you an excellent selection of regional and Asian cuisine
with our new Nice Dining concept. In addition to excellent food, the focus of Nice Dining is above all on a relaxed and cosy atmosphere where you can feel good. The two restaurants are located in the most beautiful ambience directly
on our in-house golf courses.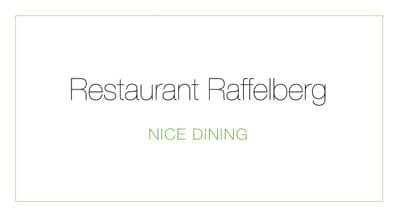 The Raffelberg restaurant in the Mülheim an der Ruhr Golf Club is only 10 minutes away from our villa. You can enjoy our sophisticated cuisine in a beautiful and sophisticated ambience with a view of the greenery. We offer you an interplay of regional and seasonal culinary art from our chef Jan Fuchs as well as original Thai specialties, prepared by our chef Piyada Petry, refined culinary delights guaranteed.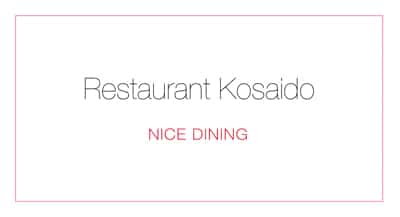 Our elegant club restaurant Kosaido in the International Golf Club Düsseldorf offers you excellent cuisine of the highest quality and always fresh ingredients. You have the choice between popular classics, exquisite specialties or Japanese dishes. Enjoy our ambience by the fireplace or on the sun terrace with a wonderful view of our golf course.
STAR KITCHEN
In the neighborhood
There are also a number of first-class restaurants in our area, which you can easily reach during your stay with us and try out culinary delights. For example, enjoy the "Im Schiffchen" restaurant in Düsseldorf or the "Palmgarten" in Dortmund.
Düsseldorf
Nagaya & Yoshi
30 minutes / 26km