WELCOME TO YOUR VILLA AM RUHRUFER
The Petit luxury hotel which is very unique.
As one of the smallest 5-star hotels in Germany, we warmly welcome you in a personal and at the same time luxurious atmosphere that invites you to linger. In the spirit of a boutique hotel, we are characterized by our high level of service in a very individual and cosy environment.
Located directly on the Ruhr, the villa offers a wonderful view of the Ruhr meadows. After a short walk you can reach the center of Mülheim and the surrounding city centers can also be quickly accessed. Duisburg, Essen or Oberhausen are just 10 minutes from the villa, Düsseldorf Airport is a short 20-minute drive.
We look forward to receiving you!
Your family Susanne Schmitz-Abshagen and Ralf Hermann Schmitz
Your Hosts
"We take great pleasure in being able to
offer our guests wonderful locations with the villa
and two high quality golf courses."
Arrive & feel good
With us you will not only be welcomed with an open heart, but also with lots of little extras. A welcome champagne or a personal bathrobe are simply part of the feel-good program. Of course, our bicycles and stand-up paddles are also included for you to use and explore the area by land and water enjoying your unique time in our villa. Golf, sport activities and fine dining make up a full program for your enjoyment.
The Boutique Hotel Villa am Ruhrufer Golf & Spa is distinguished by first-class portals with the highest rating.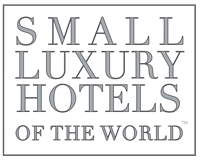 SMALL LUXURY HOTELS OF THE WORLD™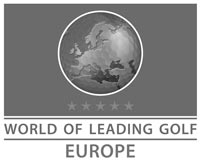 MITGLIED DER WORLD OF LEADING GOLF
HOWEVER, THE VOICES OF OUR GUESTS ARE EVEN MORE IMPORTANT!
So great to be Home again! Thank you for hosting the Bublé family again!
Selten ein so schönes Haus erlebt, ein Hotel, die es verstehen, ein Hotel zu sein.
Gemütlich, Ruhige Zimmer, dunkel im Schlafzimmer und immer freundliche Leute. Vielen Dank
Was für ein schöner, feiner, kleiner Aufenthalt. Danke
Vor allem für ein liebevolles, am Tisch serviertes Frühstück! Und wenn man mitten in der Nacht von der Arbeit kommt + noch einen Gin Tonic bekommt – Daaankee! Das ist Service vom Feinsten.
Danke für zwei wunderbare Tage :)
-Die Nächte hätten ruhig länger sein dürfen! :)
Alles Liebe
Thank you for your hospitality!
Love, David Hasselhoff – Love it here!