ROOMS & SUITES
Here you sleep deeply and peacefully.
Our 12 rooms and suites are extremely stylish. In our six suites you will be welcomed by classic,
modern furnishings in black and white. At the same time you will find warm earth tones and the harmony
of our Makassar furniture in the six other rooms.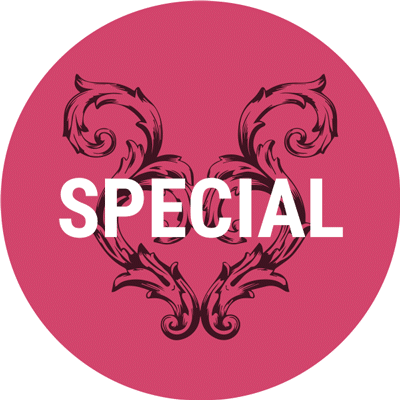 Our elegantly furnished Deluxe Rooms offer the perfect balance between a warm atmosphere and modern luxury. They are equipped with king-size beds, fine bed linen, non-alcoholic refreshments and stylish marble bathrooms. All rooms are
non-smoking. Pets are not allowed.
FURNISHING
Kingsize double bed | Room size 24m² | Air conditioning | Underfloor heating |
Desk | Bluetooth jukebox | Safe in the room | Ethanol fireplace (# 9,10) |
Walk-in rain shower (# 9) | Walk-in rain shower + | Freestanding bathtub (# 10) | Shower tray (# 11 + 12) | Separate toilet | Luxurious bath products, bathrobe and slippers | View of the Inner Garden
INCLUDED SERVICES
WLAN | Drinks from the minibar | Nespresso coffee machine | Spa area including pool, steam sauna, dry sauna, mini-gym
Our suites, suite deluxe and suite premium offer every imaginable comfort. They are spacious and equipped with a separate living and sleeping area. All suites are non-smoking. Pets are not allowed.
FURNISHING
Balcony (birdie and eagle suite) | Kingsize double bed | Room size 43m² | Air conditioning | Underfloor heating | Desk | Bluetooth jukebox | Safe in the room | Ethanol fireplace (tower suite and Black & White) | Walk-in rain shower (tower suite, birdie, Ruhrauen and Venetian suite) | Shower tray (Black & White and Eaglesuite) | Bathtub (Birdiesuite) | freestanding bathtub (Venetian Suite) | Separate toilet | Luxurious bath products, bathrobe and slippers | View of the Inner Garden and direction Ruhrauen
INCLUDED SERVICES
WLAN | Drinks from the minibar | Nespresso coffee machine | Spa area including pool, steam sauna, dry sauna, mini-gym